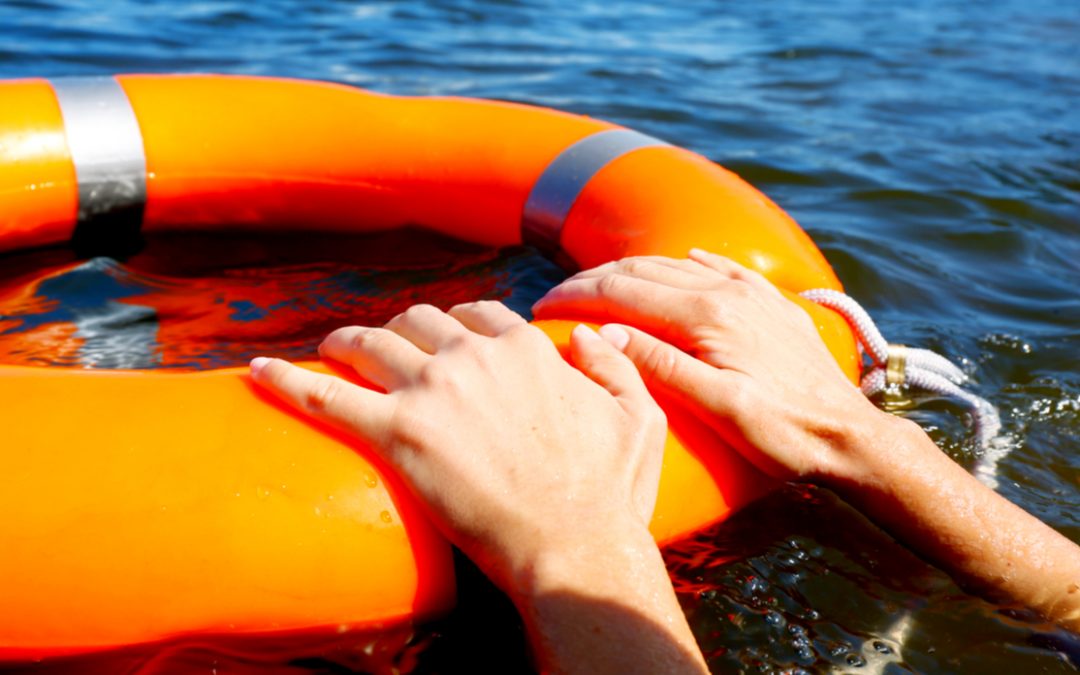 My Dad was a Navy man early in his life, and when he passed away, I was able to read his journals from that era and review some of the Navy material in his memory box.
One of the pamphlets he kept was "Surviving In The Water, A Sailors Guide." I can't imagine being overboard in the water, and the nearest lifeboat is 100 meters away. Yet, during this time of crisis, we've set the intention to be a "virtual lifeboat" for our JPAR family and others. We all need that lifeline, especially in times of crisis.
So how do we keep our business and our lives afloat during a crisis? Running our lives, operating our real estate practices these days, looks different for all of us.
Relationships Matter.
People are doing the best they can, but these times aren't without emotional and financial struggles. This isn't a time to reach out and ask for business, but to be a resource.
Check-in with your tribe, prospects, and past clients.
Share credible stories and information on financial assistance and timely news updates, like:
NAR Resource For Property Owners
Your Local University –?Like Texas A&M
It's always been an excellent strategy to be the "HUB" for your tribe, yet now more than ever, this is our time to shine as professionals who care about people first.
Adhere to state and local guidelines when running your business.
It's more important than ever to keep your business in compliance. Like we say here at JPAR "Do Your Part. Have Patience. Stay Safe."
Pivot and Adapt.
Embrace the uncertainty and take this time to adapt. That comes easier for some of us, yet we know it's a critical survival skill.?Redesigning your comfort zone has never been more critical.
Focus on your business strengths and evaluate weaknesses. We have the gift of time now more than ever before. While it's easy to go down the rabbit hole of social media and news coverage, focus on productivity. Tap into virtual listing appointments and buyer consults.
Be Helpful
Who needs the most help in your community? Help support and promote.
Look up your favorite local restaurants and businesses and share their posts on social media.
Get on camera
Create a one-to-one video.
Use Zoom for group video chat, virtual happy hours with your neighbors, past clients and sphere. ??
Unique Marketing
It's time to dig deep and get creative, like:
Host a live video tour and virtual open house, send email blasts or pay for professional virtual tours or video marketing for your active listings.
Create and drop off "care packages" with toilet paper, hand sanitizer, and or more.
Sharpen Your Axe
Dig into your CRM, practice your presentations, refine your marketing, refine your social media strategy, figure out how to use Zoom, and FaceTime for listing presentations and buyer consultations.
That stack of books you've piled up and haven't read yet??Start now.
What about those dialogues and conversation tracks you haven't quite mastered??Jump on the David Knox library?and then Zoom with a partner and practice. Even Julie Roberts and Richard Gere practice their scripts!
Tech skills you've wanted to learn.?Take an online course?like the Real Estate Playbook and your CRM offering.
As I said on today's –?Quarantine Relief Series??– being intentional has never been more critical. Tough times don't last yet tough people do!