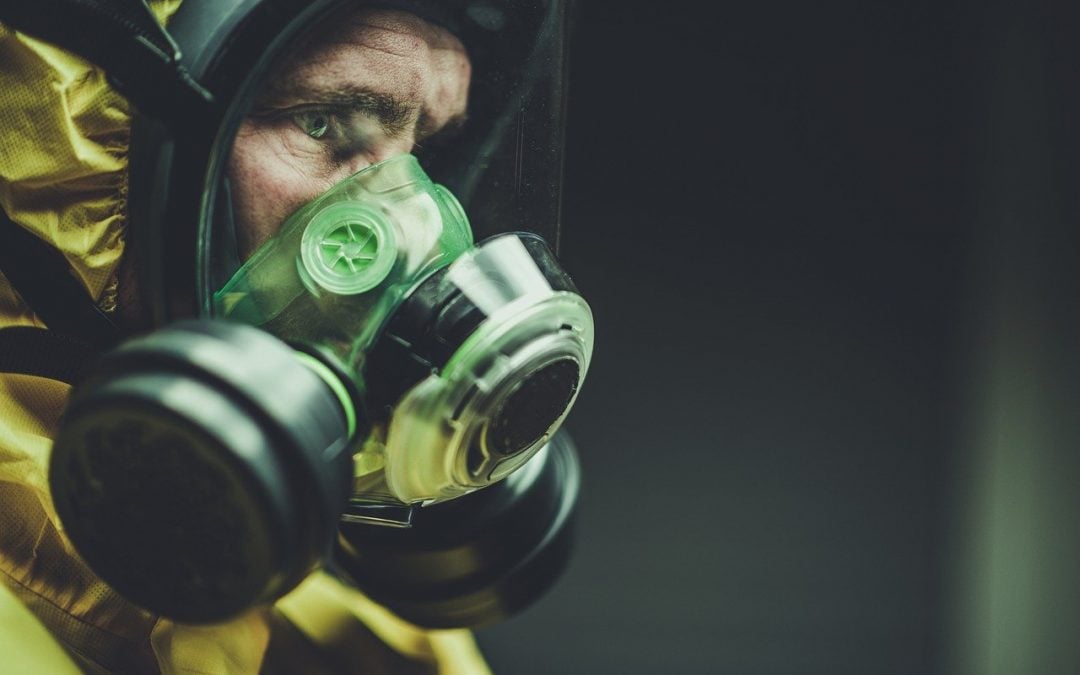 Not sure about you, for me, it is overwhelming to see how the world has come together in this crisis. As McChensey, Covey, and Huling wrote so well in the "4 Disciplines of Execution," when you have "singularity of focus," the trivial gets minimized.
Yet, for me, it's also a paradox, the dichotomy of our lives right now as we push forward in adapting to new work routines, new ways of connecting, and new ways of contributing to our communities. At the same time, we watch first responders, doctors, nurses, and even the local grocery store staff pour their hearts each day into serving others. It's been inspiring to see the greatness in humanity.
This week at JPAR, we started a free series called the 8 AM club. The intention was to help our associates, staff, and business partners adapt to new routines, new ways of working and delivering empowering messages to help adapt during this time of transition.
On Monday, Seth Denson shared the power of a solid foundation. "Did You Build It Right?"
Tuesday, Tanya Waymire shared "How You Choose To Show Up Is Everything."
Wednesday, Jose Ruiz shared the science of "Being Intentional."
Thursday Germaine Gaspard shared a powerful message about: "Know This: What You Are Becoming Is What You Are Doing."
Friday, we capped off the week with Sylvia Marusk, who shared: "Stress – the Silent Killer." Getting Out Of The Stress Response & Getting Into Restore & Rest.
The series is just one step we are taking to ensure our JPAR associates, staff, and partners don't just survive – they thrive.
Next week's theme? How to deal with things when they go out of control.
If you don't like it, change it.

If you can't change it, change the way you think about it!
It seems we are all spending a lot more time sharing, talking, and communicating on video platforms and social media. This virus event will change us in ways we've never imagined. Yet here's what I know – we are all in it together.
As I was thinking, just a few weeks ago, most of us would say, "we don't have the time!"
Time is currency.
And now we have all the time in the world. What will you do with it?
Here are a few action items to consider:
Throw out the OLD rules
One of my favorite movies – Apollo 13 – has a scene where ground control is calling up a new procedure for the astronauts. "Aquarius this is Houston, we'd like you to rip the cover off your flight plan!"
Your 2020 business plan just changed, and I'd like you to rip the virtual cover off your plan and write a new procedure.
At JPAR, we have written a 21-question digital business review, now is the time to dig into that review and rewrite the plan.
First, make sure your database is ready to support you and your growth. My surveys show 50% still work off sticky notes and spreadsheets… now is the time to get organized.
Second, find a market that fits your selling style. Then, find an area ready for your focus. Hyperlocal expertise will never be more important. Be a specialist, not a generalist.
Third, leverage video. A bad video is better than no video. Consistency and value are key.
Fourth, social media. Be helpful. It does not need to all be about business.
Fifth now is not the time for marketing as usual.
Leverage the free resources at KCM and NARConsider starting a FB group for your neighbors, moms' group, guys groups.
Host a weekly happy hour or weekly virtual meetups
Send texts, calls, or ten handwritten notes a day – thinking of you, how about you doing, is there anything I can do to support you?
Pause the door-knocking & flyer drop-offs
Use FB groups as a way to be helpful not to sell yourself
Turn off or update any automation
Build a solid ROUTINE
One size does not fit all! You're probably tired of hearing the same old line… do these four things in the morning. The truth is my routine may or may not work for you.
There have been a lot of successful people over the centuries of human history. And if you look at just a few of them, they certainly don't do the same things. But what they do have in common are daily routines, something that they do day in and day out, without fail.
The key is finding the routine that works for you.
In his book, "The Miracle Morning," Hal Elrod outlines the science, system, and secrets of a powerful routine, even if you are not a morning person! One of the most powerful concepts I learned from Hal is to "set your intentions before bed!"
Build Community
You know that feeling of connection when shared goals and interests bind us together? During this time, there has never been a greater need for connection, for services, for innovative solutions.
Wants and needs are all around you. We know the problem; can you provide the solution for your sphere of influence?
One example – a JPAR agent is featuring a virtual interview each day on Facebook with a local business owner that has a drive-through, delivery of drop off services.
Rely on EXPERTS to strengthen your voice
Separating charged emotions from facts and data is an essential skill these days. One of the best ways to amplify expertise and convey calm is to leverage other voices of authority.
One of the best is my good friend Steve Harney, Founder of Keeping Current Matters and, of course, our National Association Of REALTORS?.
And of course, we can all review reliable information from national sources such as the Center for Disease Control (CDC)
PASSION OVER PERSUASION
Do you find yourself getting mired in detail of this crisis? It is not uncommon – as I recommend above – to surround ourselves with technical experts and forget the power of human nature.
Crises are not solved with reason and data alone. We must never forget we are first and foremost humans with emotions. We have families and lives outside of deeply important work. When we lead with empathy, we demonstrate dedication and compassion for those we serve.
There you have it. Time is currency. And now that we all have some extra time, what will you do with it?
Throw out the old rules; build a new solid routine; rely on the experts to strengthen your voice and remember the most: your strategy matters and your passion rules!